For over 25 years, Anne has been active as an architect in the Boston area working on a wide variety of projects including schools, churches, large scale commercial projects, and numerous homes. She truly loves working on houses and approaches each project as a unique challenge - and she especially enjoys the learning involved in getting to know each new client, new site and new program.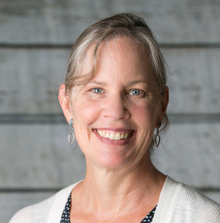 "We love the home Anne designed for us. Everyone who visits loves the layout, functionality and welcoming feel of each of our rooms. To this day people stop in front of our home and comment on how they love our house. Since our addition/remodeling, three of our neighbors have had Anne design their additions testifying to the quality of her work."
Concord Client - Large Addition/Complete Renovation.
Draudt Design offices are located in Stow MA and North Eastham MA.
Project Locations:
Massachusetts:
Acton | Andover | Arlington | Belmont | Bolton | Boston | Boxborough | Brookline | Cambridge | Carlisle | Chelmsford | Concord | Eastham | Groton | Harvard | Hudson | Lexington | Maynard | Natick | Newton | North Eastham | Oxford | Scituate | Somerville | Southborough | Stow | Sudbury | Wayland | Wellfleet | Wellesley | Weston
Other:
Lovell ME, Lyme NH, Cass Lake MN, London UK, June Lake CA