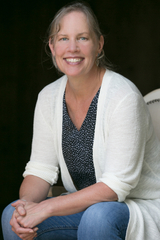 Anne Cook Draudt, AIA, LEED AP
1999 - 2022
Project Architect / Owner
Anne has helped over 100 clients transform their homes. Projects include new houses, additions and renovations to homes built from 1680 to 2019. Styles range from traditional to modern with shingle style, bungalow and cottages as well. Every project is a response to the unique combination of the client's vision and the site.
2009-2017
Project Architect / Principal/ Educational Planner
Worked with OMR on numerous projects including Master Plans for Meadowbrook School, Albany Academies, Lousiville Collegiate School, and the Waldorf School of Lexington. She also worked on a new building for Brighter Choice Charter Middle Schools in Albany NY, plans for adaptive reuse of the Prince Macaroni Factory into a K-8 facility at the Lowell Community Charter School in Lowell MA, and the design of a new Centennial Health and Wellness Center for the Ethel Walker School Wellness Center in Simsbury CT. Anne also directed business development at OMR including proposals, interviews, and communications as well as developing the OMR community of non-profits.
1997 - 1999
Project Architect / Associate
Landmark Center - Designed and managed this restoration/renovation of the 1928 Sears Catalog Warehouse at Kenmore square. This 70 Million dollar project includes creating two floors of retail space with new storefronts along the street, cutting two 5,000 sq. ft atriums into the building which are finished with brick, limestone and travertine. Responsibilities included design, budgeting, and management of project team, client and contractor relations, and production of working drawings.
1995 - 1997
Project Architect
Multiple Residences - Designed and documented several waterfront houses located on Cape Cod, MA. Responsibilities include client meetings, conceptual design, 3-D CADD modeling and detailing, as well as project budgeting and schedule.
1989 - 1995
Architect / Project Manager
Steelcase Inc. , Grand Rapids, Mich. - Anne holds 5 patents as co-inventor of "Pathways" : an integrated pre-fabricated office furniture system for fitting out open plan offices Work included system design, prototypes, design development, detailing, applications, and documentation for this system of nine new office interior "micro-architecture" product lines.
General Cinema Theatres Inc. , Framingham, Mass. - Designed, detailed, and coordinated a 14 plex 65,000 sq. ft. cinema project at the Mall of America- from schematic design through CADD generated CD's. Also produced designs and lease plans for many prospective sites and worked on construction documents for 5 large cinema projects.
Sacred Heart Church, Groton, Mass. - Designed and detailed interiors for addition / renovation of this historic landmark church originally designed by Henry Vaughn.
Mortigia Residence, San Francisco, Calif. - Designed and produced construction documents for a complete renovation and restoration of this Victorian house at the top of Nob hill.
Anne Cook Architect, Cambridge, MA
1989-1995
Architect
Welch Residence, Concord Mass, Lyme House, Lyme N.H., Cook Residence, Scituate Mass
1988
Teaching Assistant for Peter Rowe
Assisted in research and preparation of slides for "The Design and Provision of Housing in the United States".
1985 - 1986
Junior Designer - Drafter – Modelmaker
Seoul Olympic Village, Seoul Korea. Worked on design development phase of this project which included 5000 units of housing, a shopping center, a school, a fire station, a swimming pavilion and all the related landscape design and all related infrastructure.
Degrees and Certifications
2016 - Association for Learning Environments ALEP - Accredited Learning Environment Planner
2009 - US Green Building Council LEEP AP - Leadership in Energy and Environmental Design Accredited Professional
1992 State of Massachusetts - Professional Architectural Registration
1984-88 Harvard Graduate School of Design - Masters in Architecture
1980-84 Tufts University B.A. in English / B.A. in Drama, Magna Cum Laude
Publications and Professional Memberships
2022 Current (since 2004) American Institute of Architects - Member

2022 Current (since 2004) Boston Society of Architects - Member
2021 New England Home CT Aug 2 2021 Featured in Smith on Style: First Impressions: Get guest-ready with simple entry upgrades
2019 New England Home next magazine - A Family Home Gets a New Lease on Life Cover Feature
2015- 2021 Association for Learning Environments- Member
Volunteer Positions

2007-2020 Stow Community Chest - Member Board of Directors/President
2006-2012 Stow Cultural Council - Voting Member
2002-2005 Stow School Building Committee. - Voting Member / Clerk
Interests
My sons. Gardening. Travel by plane, train, and automobile. Good food. Reading and writing. Collecting rocks.